Pictures are at the bottom for those too lazy to read.
Played Puerto Los Cabos Golf Club on Christmas Day which is a Greg Norman, Jack Nicklaus design with the front 9 Mission Course designed by Greg and back 9 Marina Course designed by Jack.
Had the first twilight tee time booked at 1:30 PM at a discounted hotel rate ($135 USD), got to the club around 12:15 PM and check in was simple and efficient with a very nice bag guy who unloaded my clubs from the van and loaded onto the cart and cleaned the clubs. Went to the range where the starter was and he advised that I could probably jump off early if I wanted to as there was no one booked prior to my tee time.
As I hadn't swung a club on grass since October I decided to get some proper practice in and tee'd off around 1:15 PM. Pace was excellent with the course being practically empty and I finished the round as a solo in 3 Hours 15 minutes taking my time (lots of photos taken and food and booze consumed).
Overall I didn't personally find Puerto Los Cabos to be an overly challenging course as the fairways were all pretty wide and forgiving and none of the greens were ridiculously undulated or narrow, but obviously wind is the biggest teeth so proper club selection and line was key as there were lots of bunkers and desert hazards.
Never the less the course was in absolutely amazing condition and set the bar really high for what I expect for Cabo golf. The views of the Ocean, Mountains and the surrounding desert scenery were absolutely stunning. The pace was amazing as the course was practically empty and there were stations located every few holes where it was all inclusive food and drinks included with your green fee. Carts came with GPS and coolers so you could stock up on beer or gatorade (or whatever your drink of choice was) at the stations.
Below are some of the pictures I took as I had tons of time to enjoy the course:
Driving Range (Even the driving range had Ocean views!)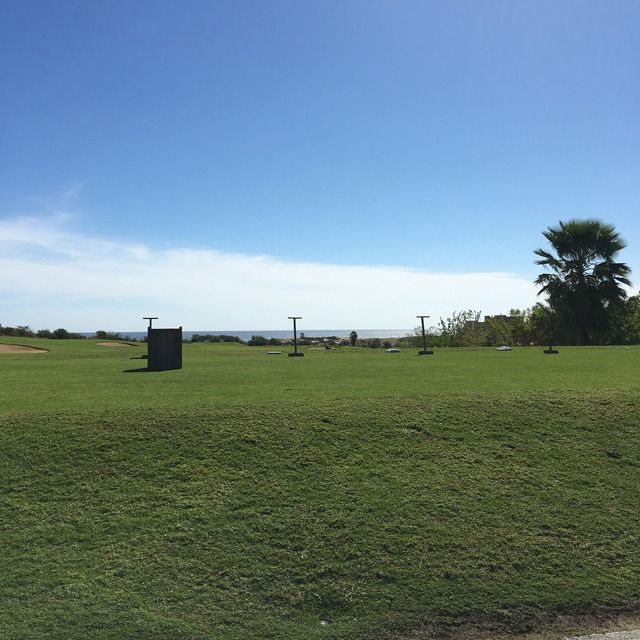 Mission Course - Greg Norman
Hole #1
View from the Tee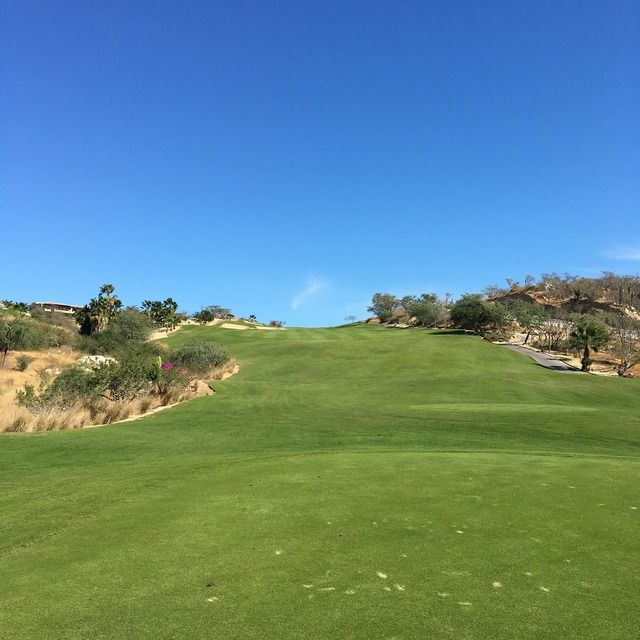 View from the Green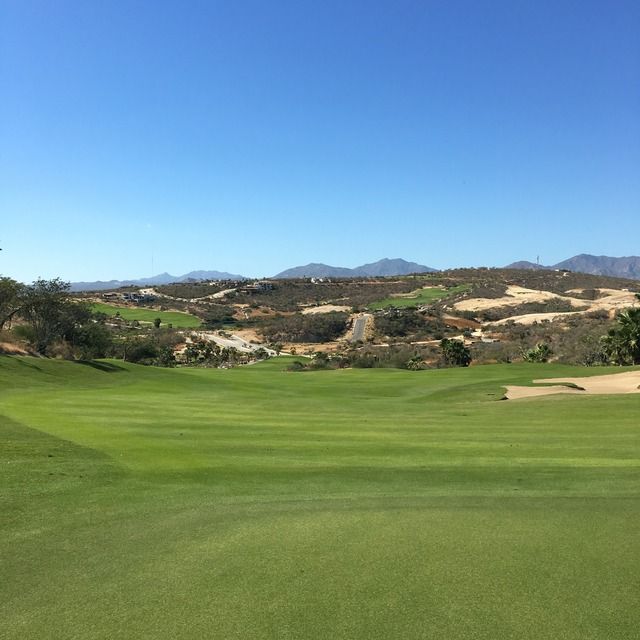 Hole #2 (First view of the Ocean)
Hole #3
View from the Tee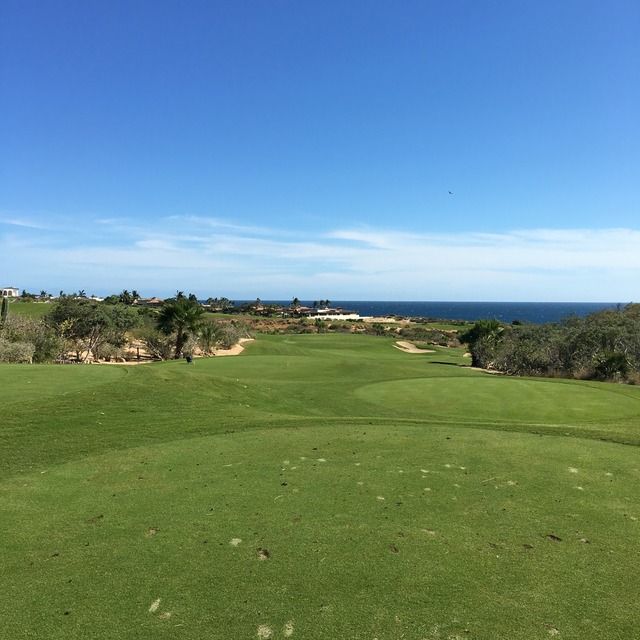 View from the Green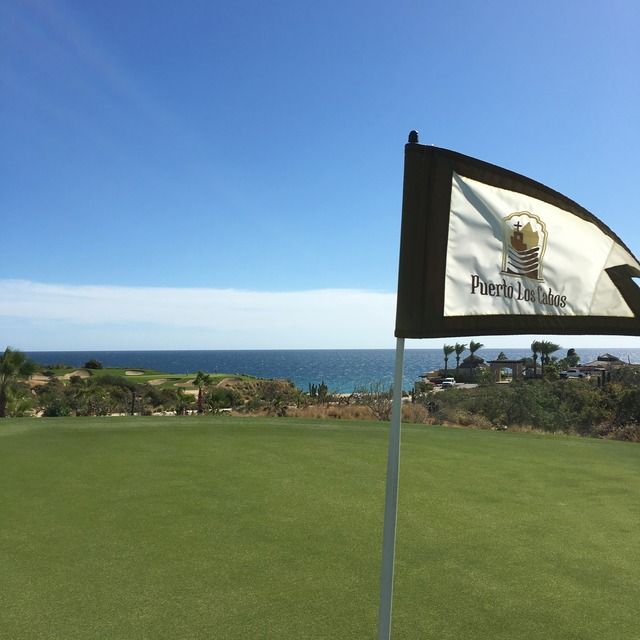 Food and Drink Station (Excellent Tacos)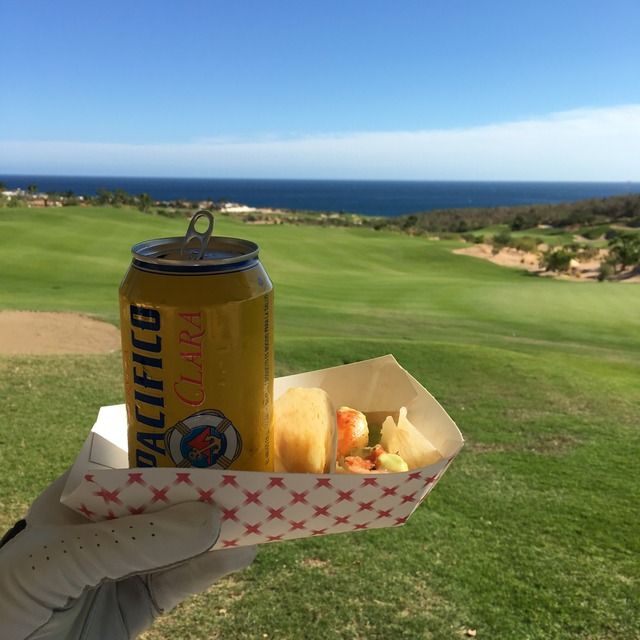 Hole #5
View from Fairway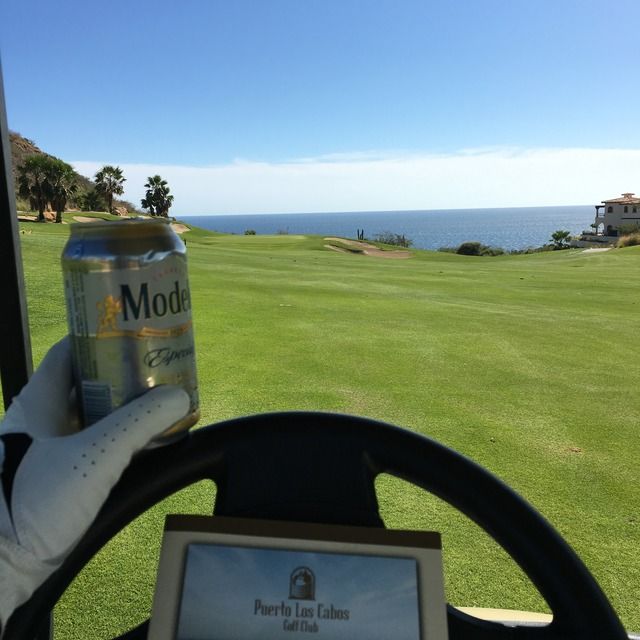 View from Green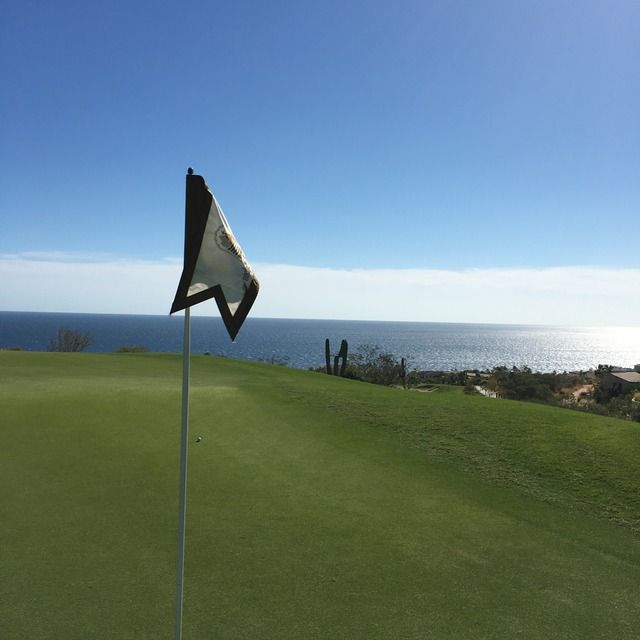 Hole #6 (Can't beat that view)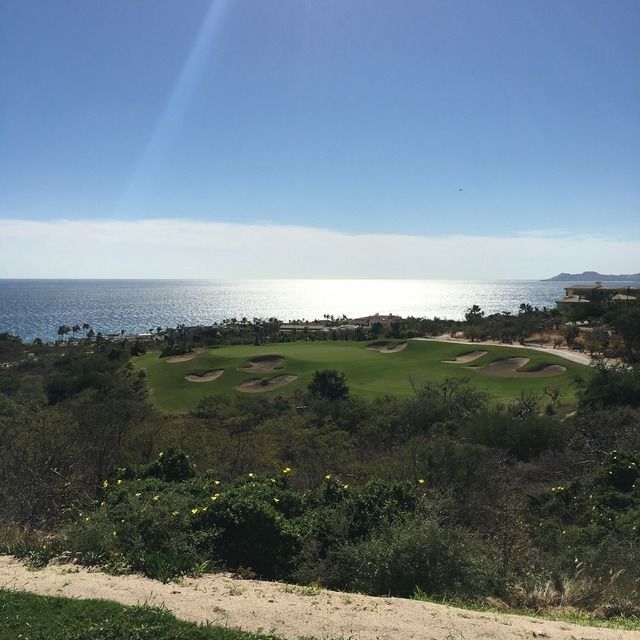 Hole #7
View from Fairway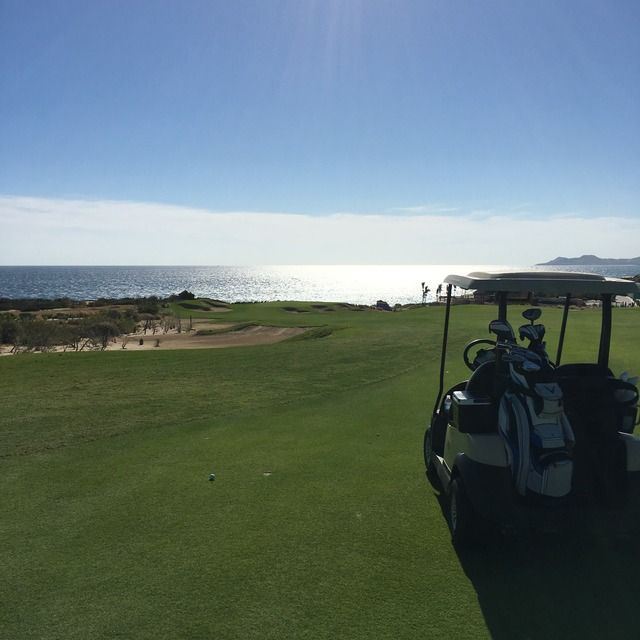 View from the Greenside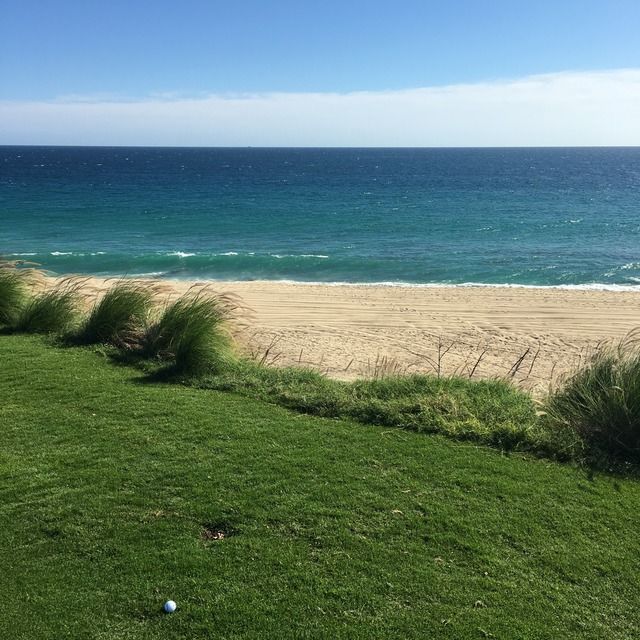 Hole #9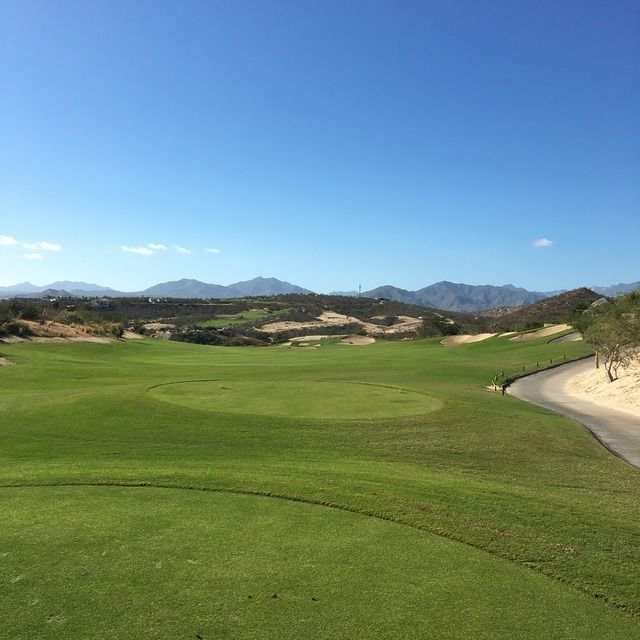 Marina Course - Jack Nicklaus
Hole #10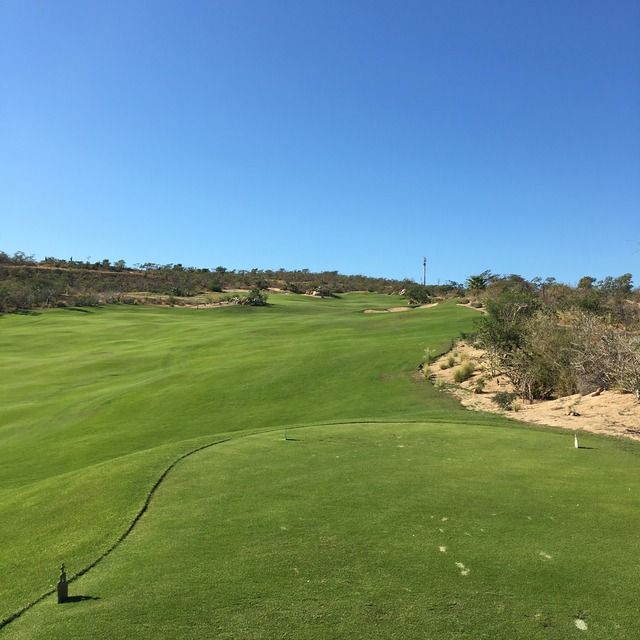 Hole #11 (Highest Point)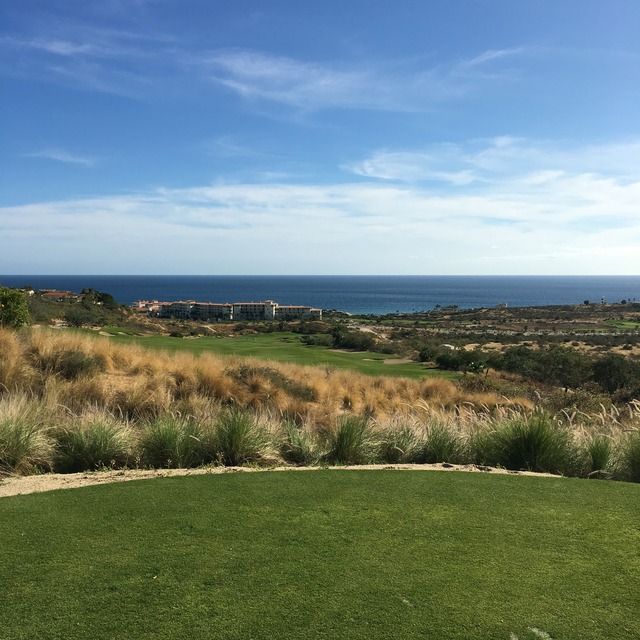 Hole #15 (Right side was all Beach)
Hole #17
View from the Green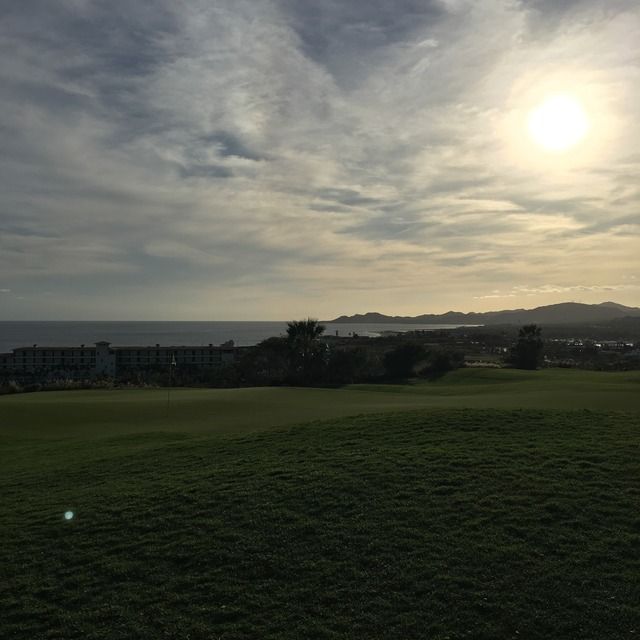 Hole #18
View from the Tee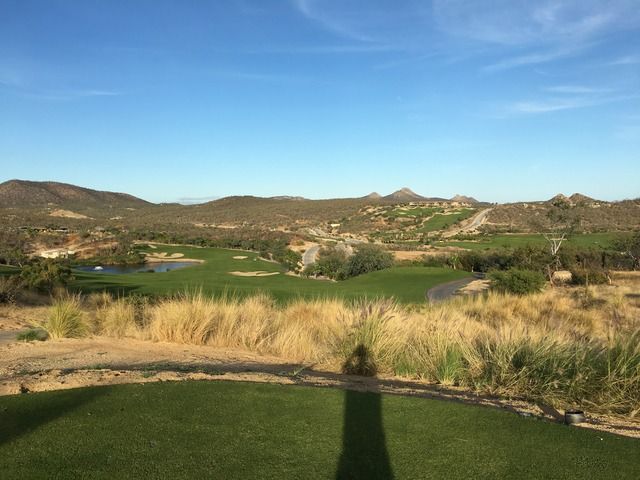 View from the Green