Pictures are at the bottom for those too lazy to read.
Played Palmilla Golf Club which is a 27 hole Jack Nicklaus design. The three courses are Arroyo, Mountain and Ocean in which I played Mountain/Ocean.
Had a 7:40 AM tee time booked though teeoff.com at a discounted rate ($135 USD), got to the club around 7:00 AM and check in was simple and efficient. Bag guy unloaded our clubs from the van and loaded onto the cart and cleaned our clubs. Went to the range for about 25 minutes before someone came down to fetch us for our tee time. My brother and I ended up getting grouped with a really nice guy from Vancouver. Definitely a lot of Canadians out in Cabo.
Pace was really good despite it being a little busy and as a threesome we finished the round in 4 Hours despite taking the time to take some photos.
Found the course to be a little more challenging than Puerto Los Cabos Golf Club
Puerto Los Cabos
as there were more forced carries, narrower fairways and more risk reward shot options.
The course was in pretty good condition and comparable, even if maybe a little less lush as Puerto Los Cabos Golf Club, despite it seeming like more rounds were played on it daily. The views of the Ocean, Mountains and the surrounding desert scenery were nice but definitely not comparable to Puerto Los Cabos Golf Club. Only water was complimentary and the Carts did not have GPS. Cart girl did pass by frequently however.
Below are some of the pictures I took:
Driving Range (Beautiful sunrise backdrop)
Mountain Course
Hole #1
View from the Tee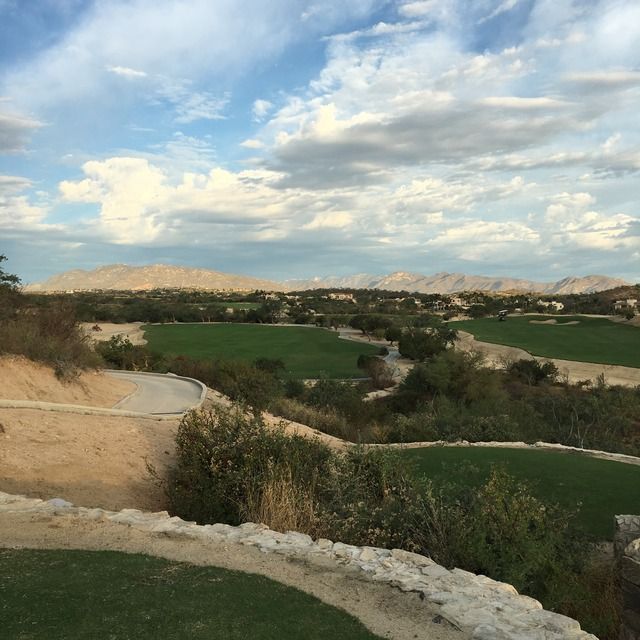 View from the Fairway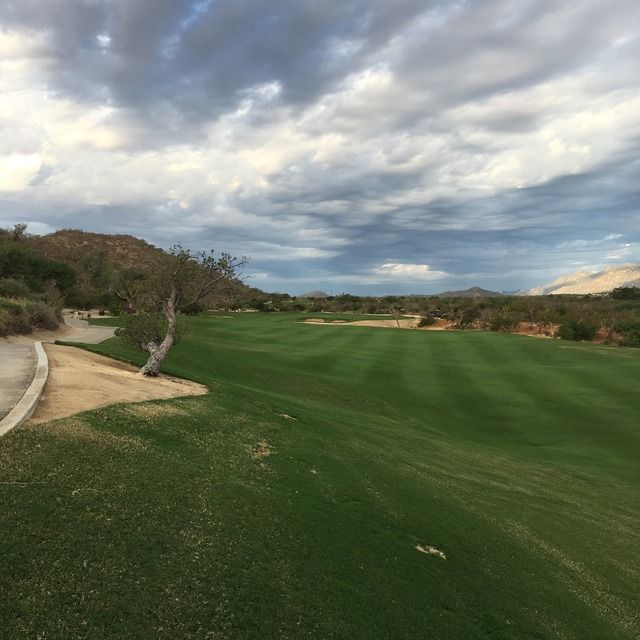 View from the Green
Hole #4
View from the Tee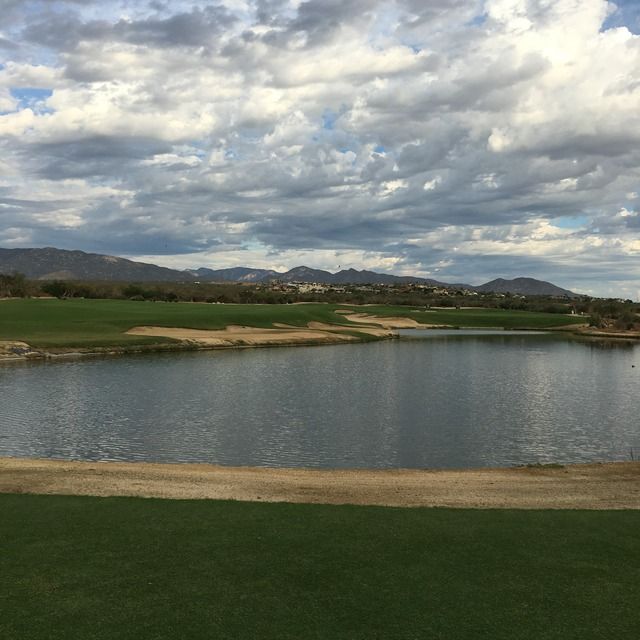 Hole #5
View from the Tee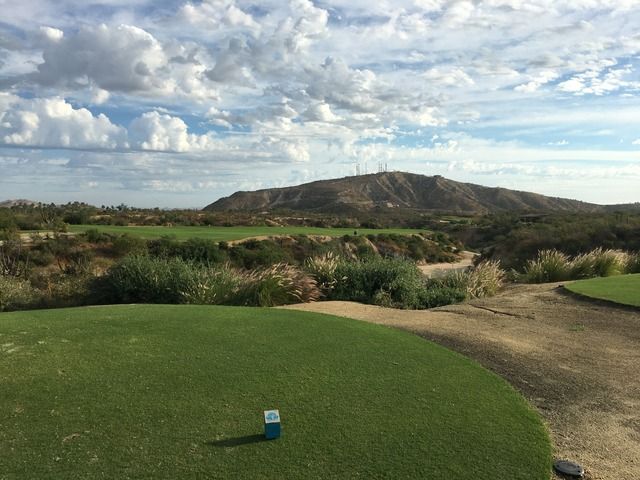 View from the Fairway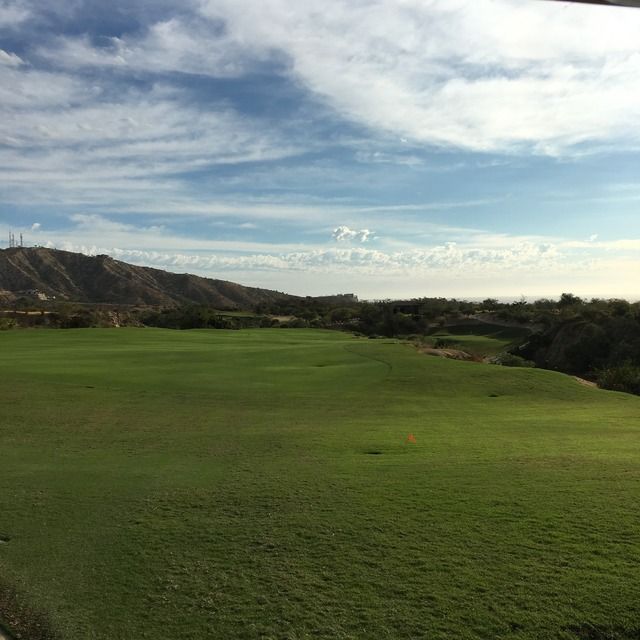 Hole #6
View from the Tee
Hole #7
View from the Green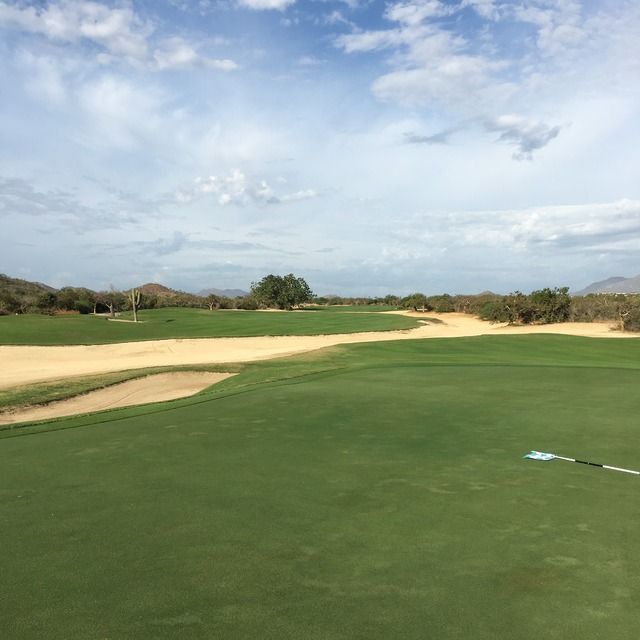 Hole #8 (First view of the Ocean)
View from the Tee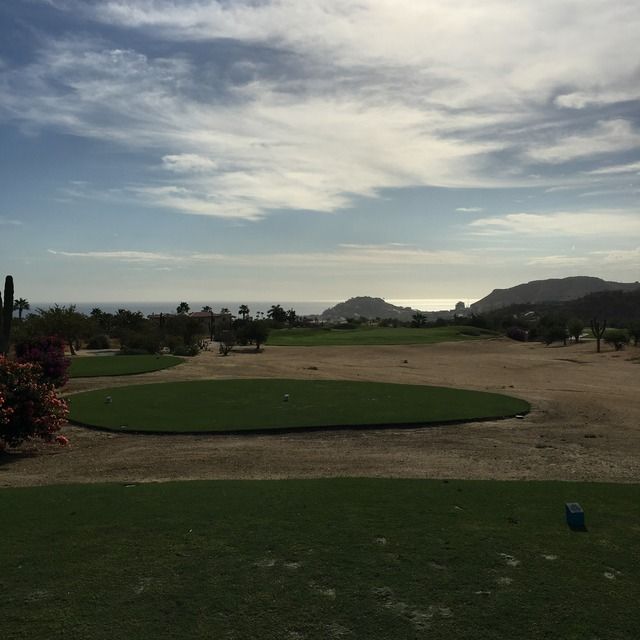 Hole #9
View from the Tee
Ocean Course
Hole #10
View from the Tee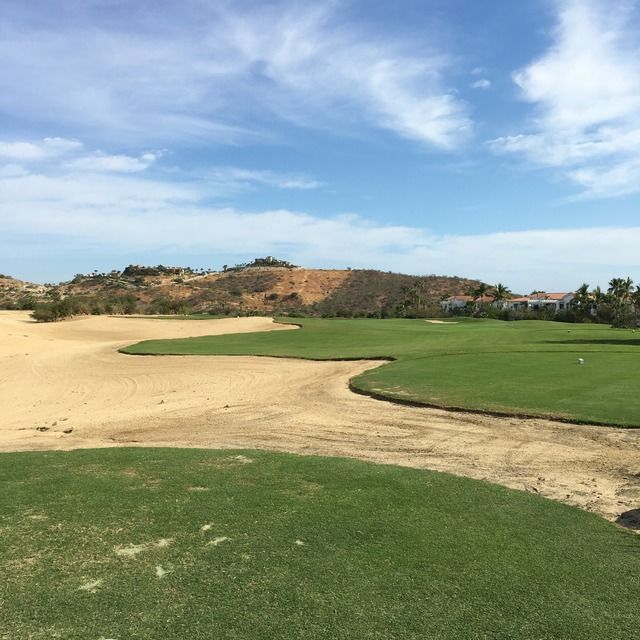 Hole #11
View from the Tee
View from the Fairway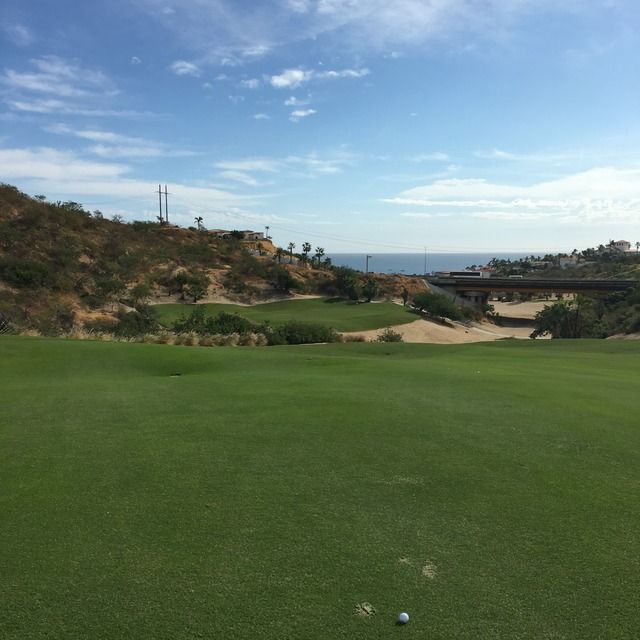 Hole #12 (Went right to the Beach)
View from the Tee
View from the Fairway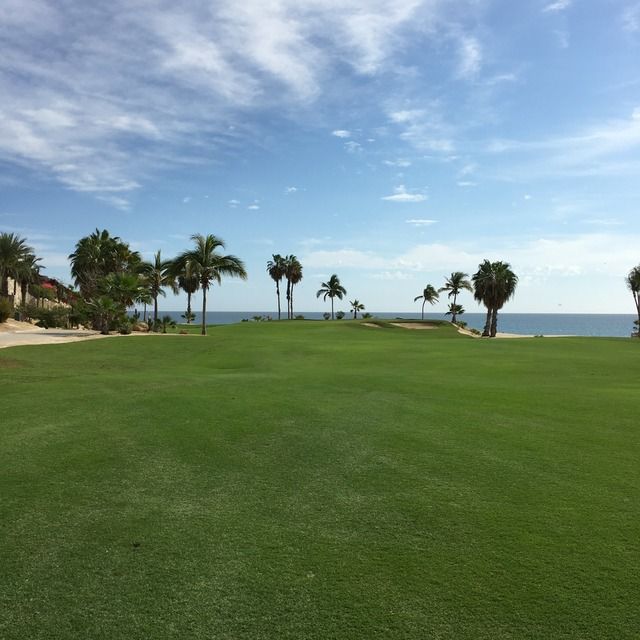 View from the Green
Hole #14
View from the Tee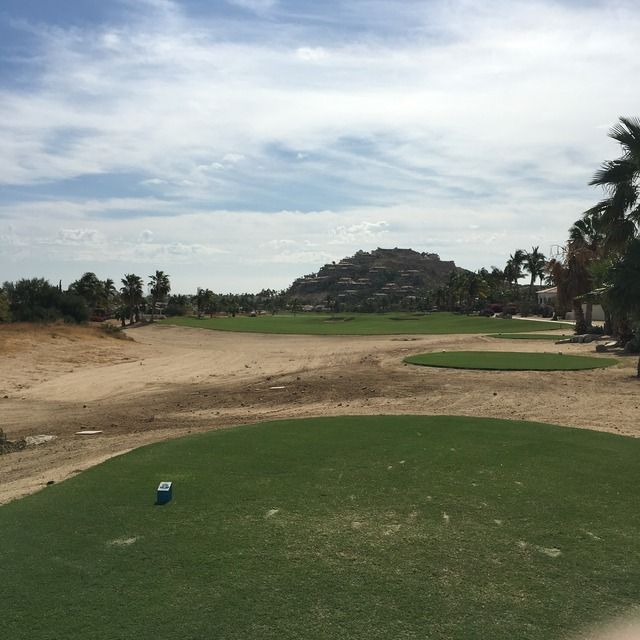 View from the Green
Hole #16
View from the Tee
Hole #18
View from the Tee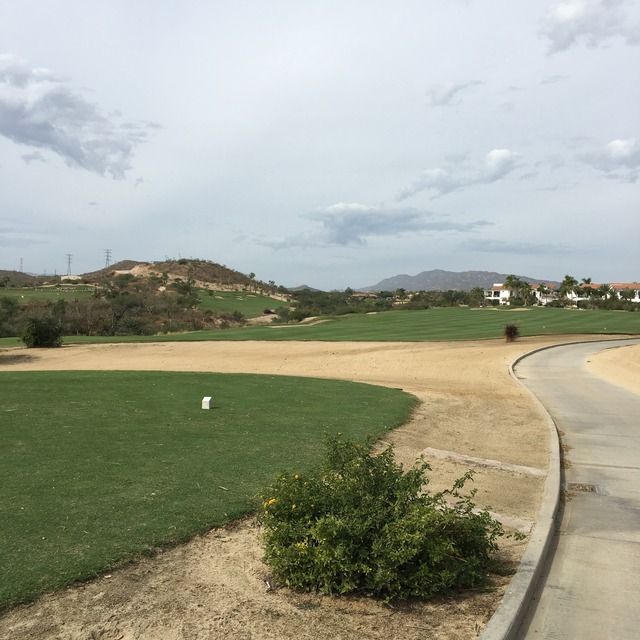 View from the Fairway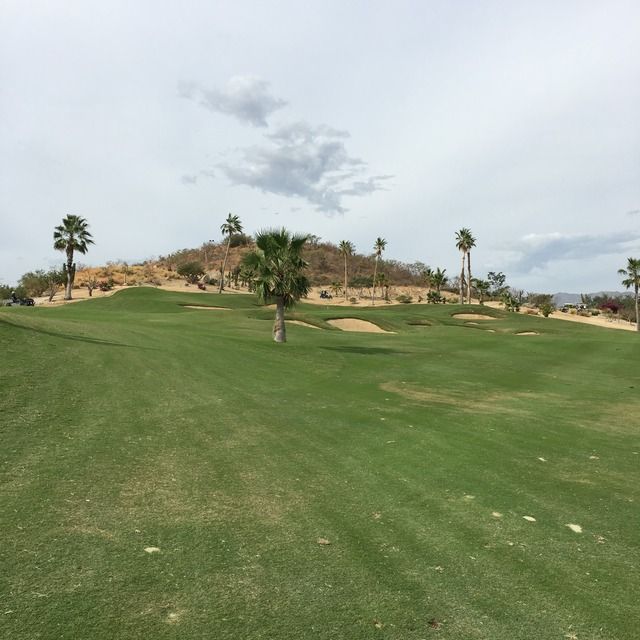 View from the Green (Before the round started with the sunrise backdrop)